Case Studies
---
Blakelidge
---
Hand crafted Blakelidge in Royal Blue featuring cooper Abode boiling tap and colour co-ordinating copper door knobs by Sarah Beeny.
This customer extended their traditional Victorian terrace in the beautiful Ribble Valley village of Whalley. Wanting to break the usual bland colour choices this kitchen really challenged the traditional hand-built kitchen boundaries.
Entertaining was the must tick item on this discerning customer wish list, so this impressive design included a pull out chopping tray with a Corian inlay. A mirrored bar to showcase a vast gin collection. Hand crafted wine glass holders within a bespoke larder bar.  Working closely with the customer throughout the design and manufacture process, we provided visual and physical colour samples to ensure that the end project exceeded all their expectations.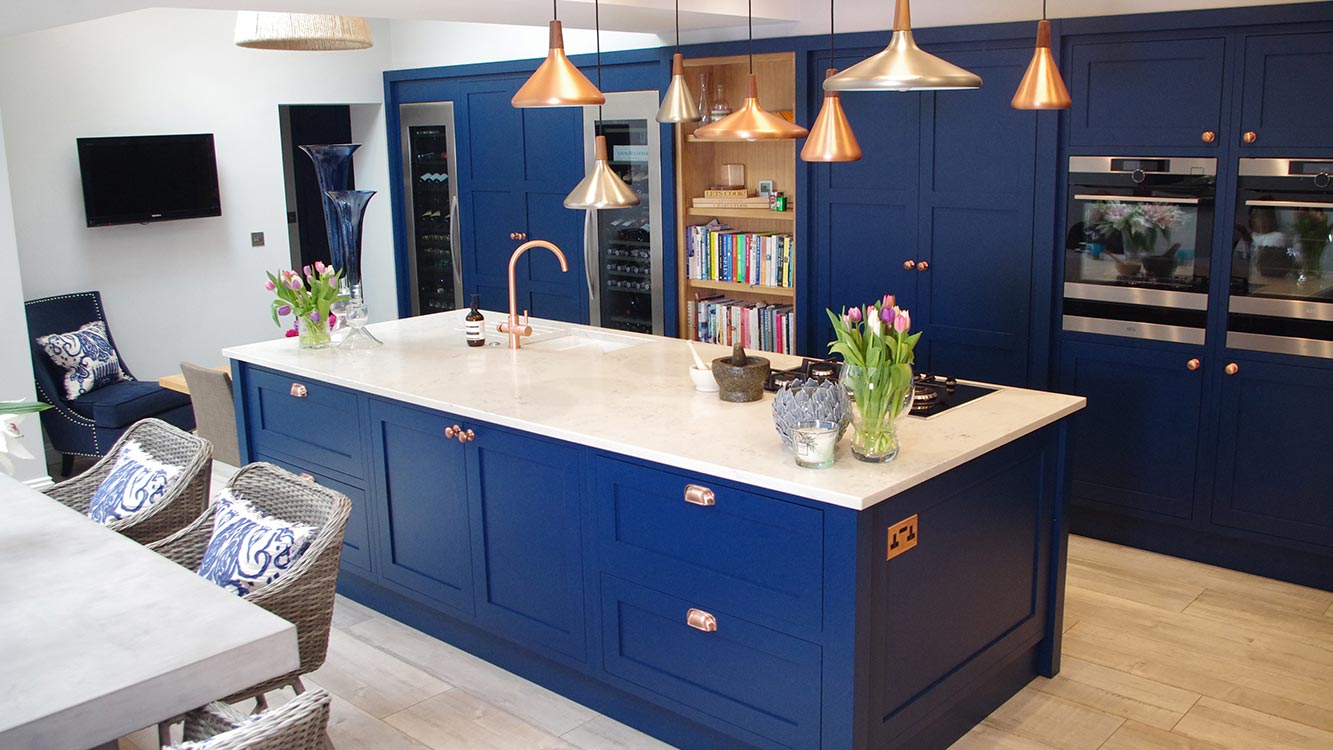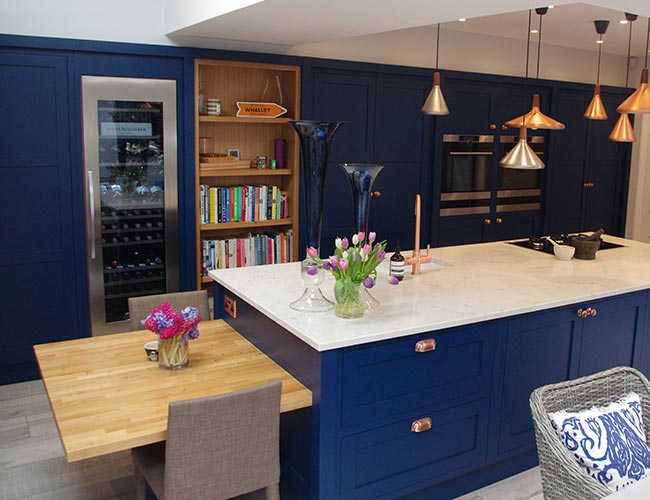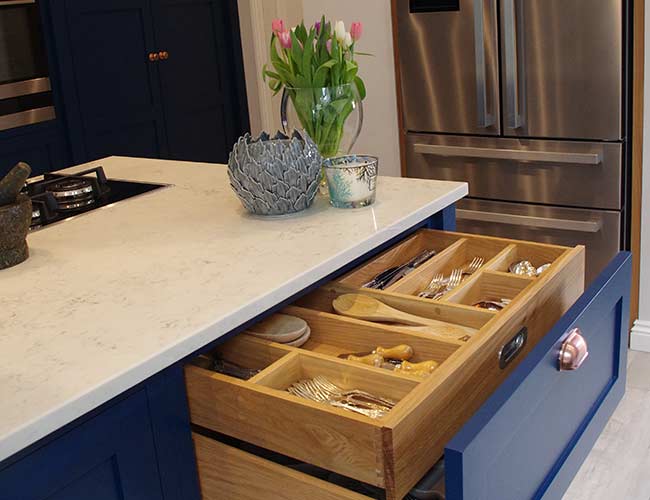 Ashbourne
---
These busy professionals had a tight schedule and an extensive wish list with family dining, entertaining and much loved pet dog Simba all to be accommodated.
Choosing top quality appliances which included Siemens and AEG to complement the Masterclass Ashbourne, solid ash kitchen. This kitchen was the cherry on the cake of a large-scale renovation with in a very outdated property which needed bringing up to date.
The customers high specification tastes and clear budget made it very easy to deliver something spectacular, homely and robust enough to accommodate the busiest of lifestyles.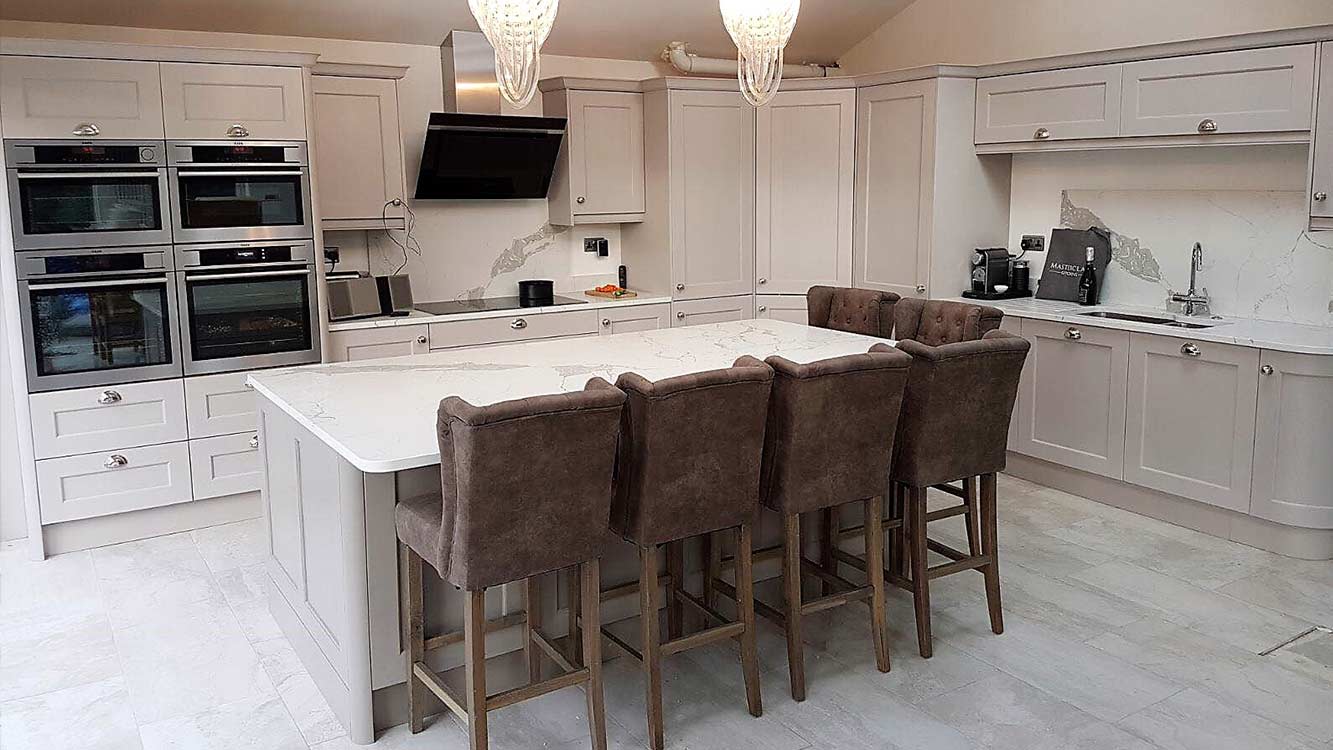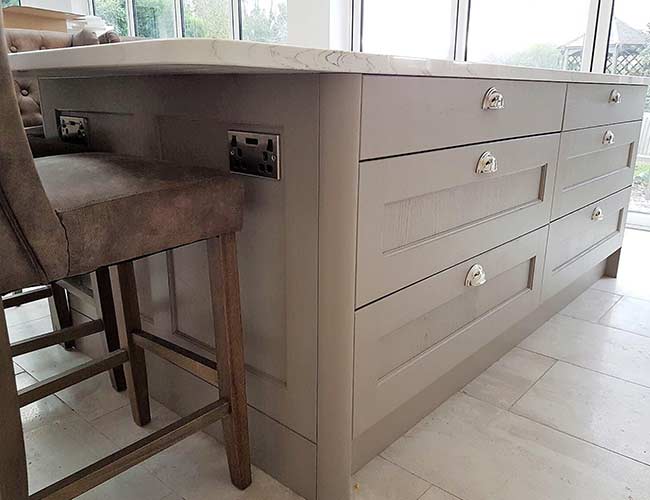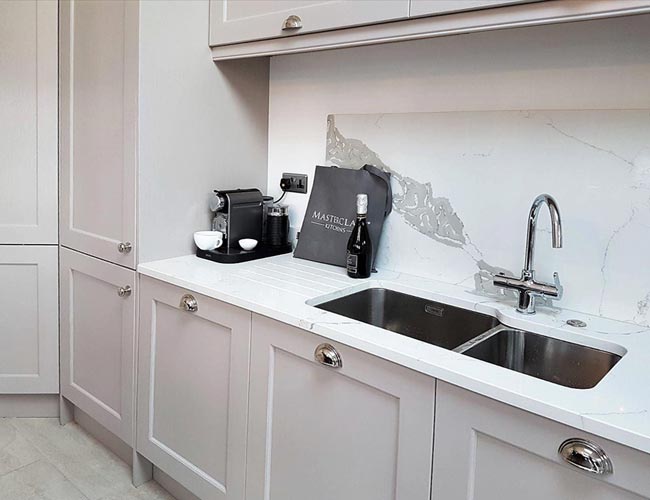 Lumina
---
The combination of running a successful business whilst juggling children, a house move and a complete home renovation, does not give most families much time to come up for air.
Thankfully these customers were filled with complete confidence after seeing our work at their friend's home and from our first meeting, entrusted us to design their dream kitchen from a simple checklist and defined price range.
A couple of follow up appointments to sign off on the detail and the opportunity to hand pick their huge statement worktop directly from our supplier sealed the deal.
The customers even chose to go on a much needed holiday and leave us the keys for their new home so the job was all complete for their return and their imminent house move.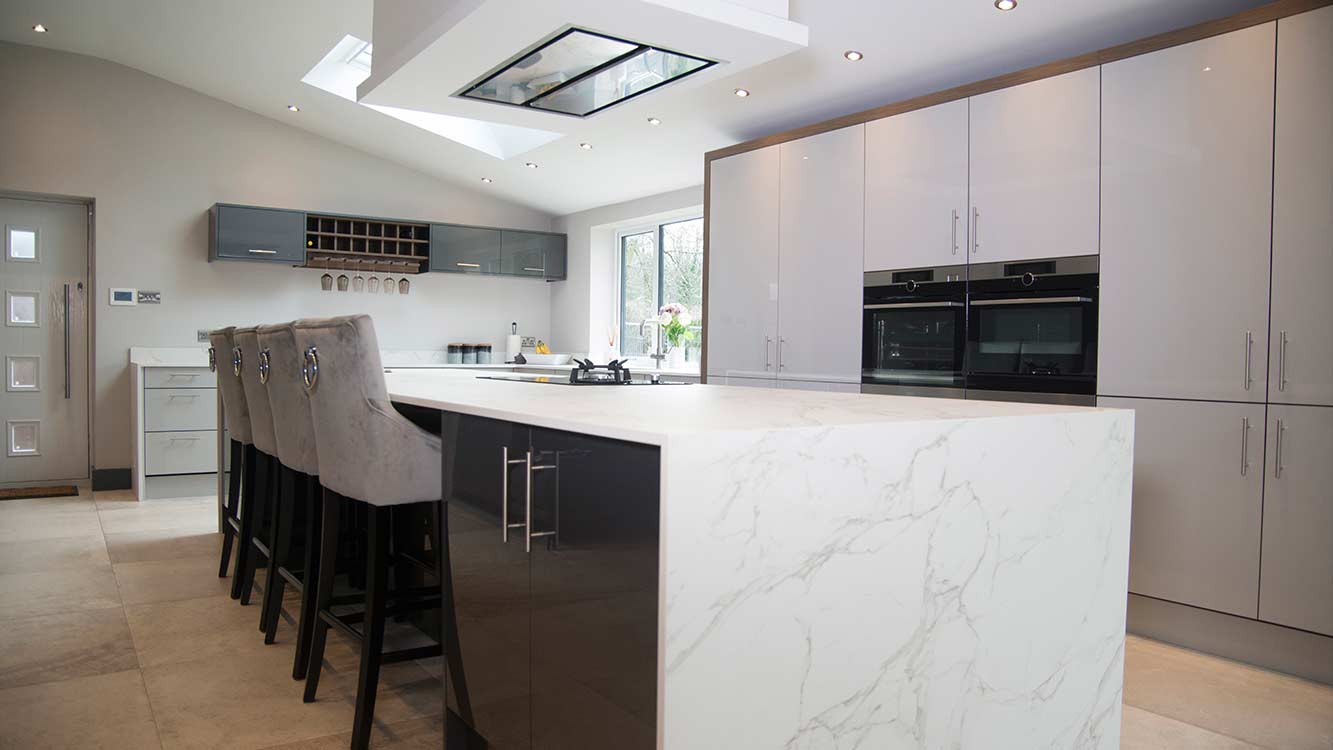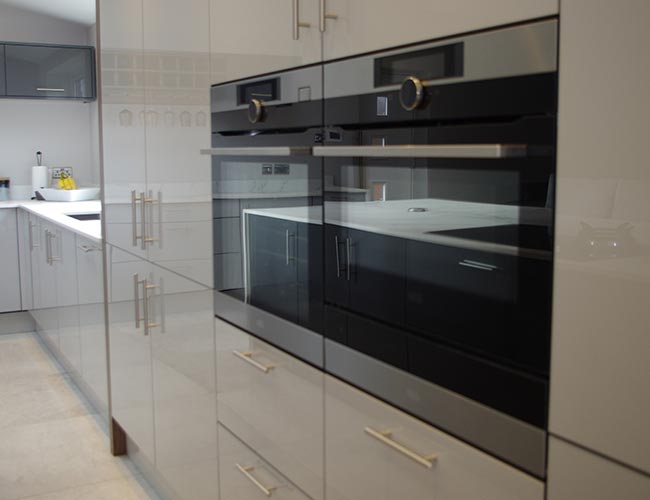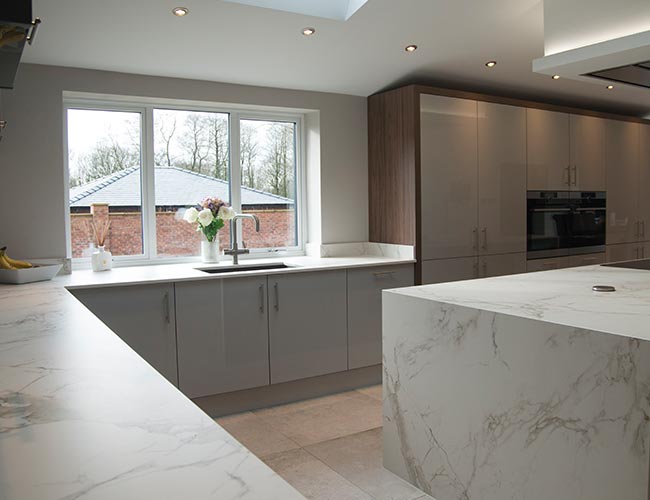 Marlborough
---
These lovely customers were careful not to break the bank but having enjoyed living in homes with the highest quality of kitchens throughout their marriage they also did not want to compromise on quality this time.
Choosing the shaker designed Masterclass Marlborough in both Scots and Dust grey, this kitchen was to deliver open plan living with an island centre stage to house their much prized Aga oven.
The customers are clearly used to the finer things in life, made sure that our artisan joinery skills were put to the test with the clever addition of some bespoke items which were painted to exact colour match the Masterclass range.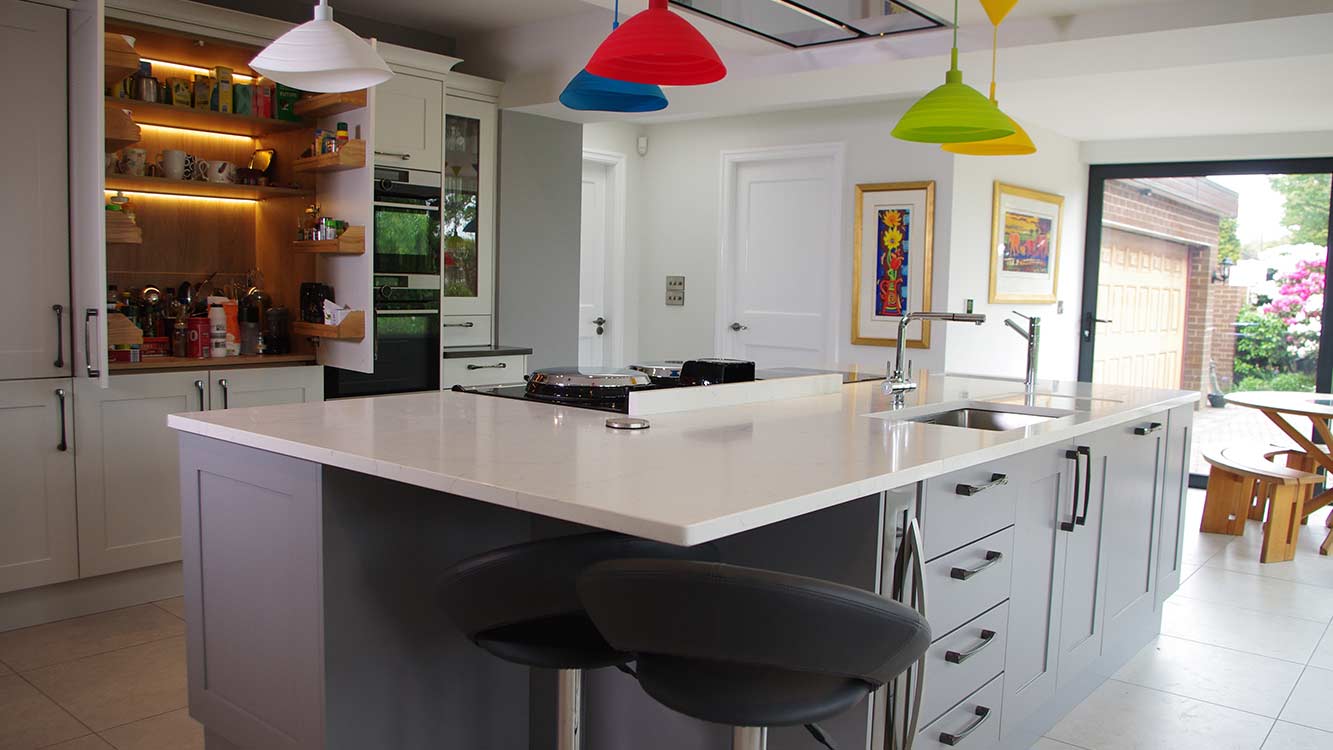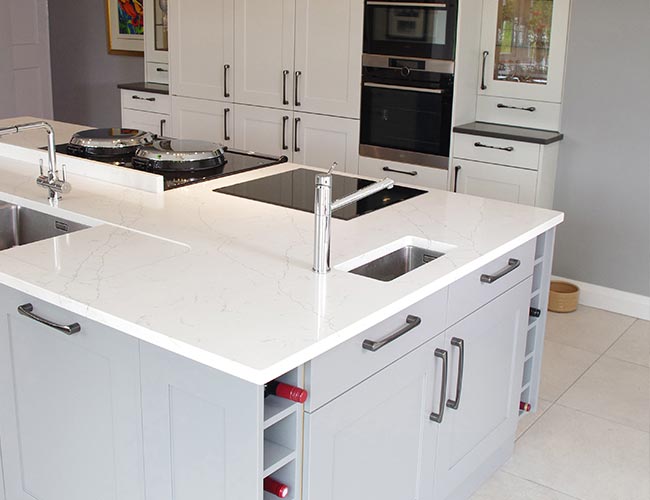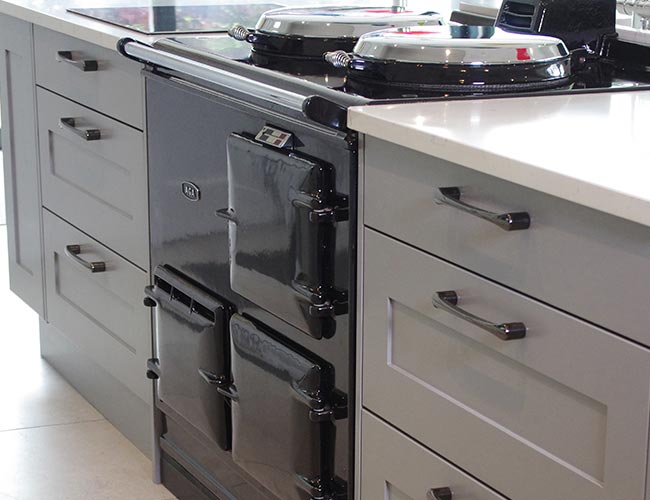 Great British Manufacture