- Below are some examples of what we can offer regarding kitchens and bedrooms -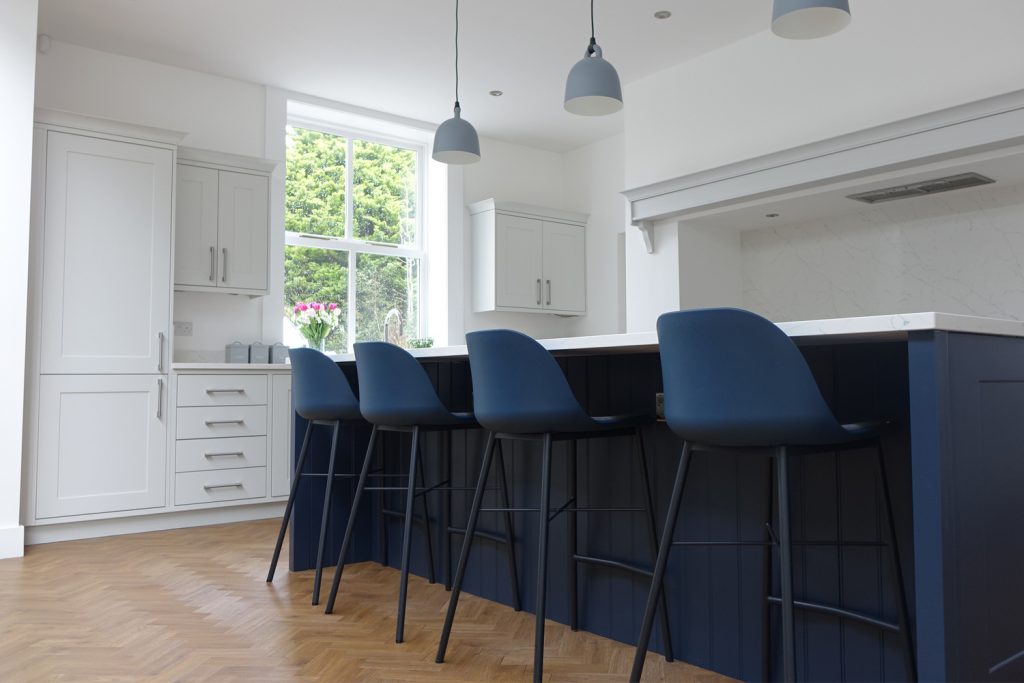 Marlborough: Smooth White & Inkwell Blue
Location: Pleasington/Blackburn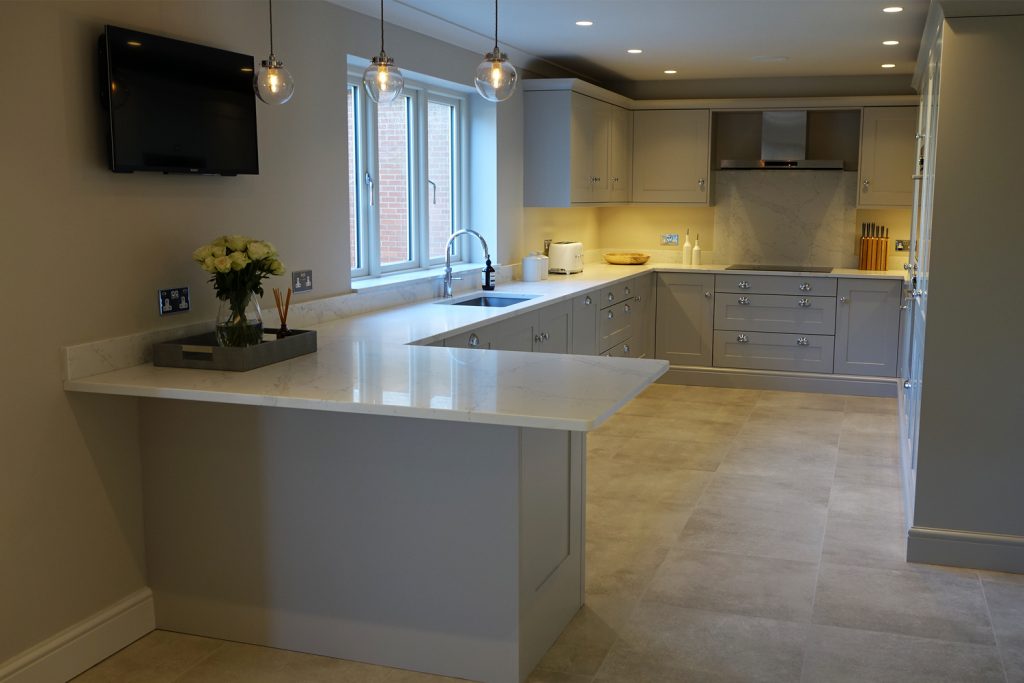 Marlborough: Highland Stone & Bianco Calcatta Quartz Worktop
Location: Pleasington/Blackburn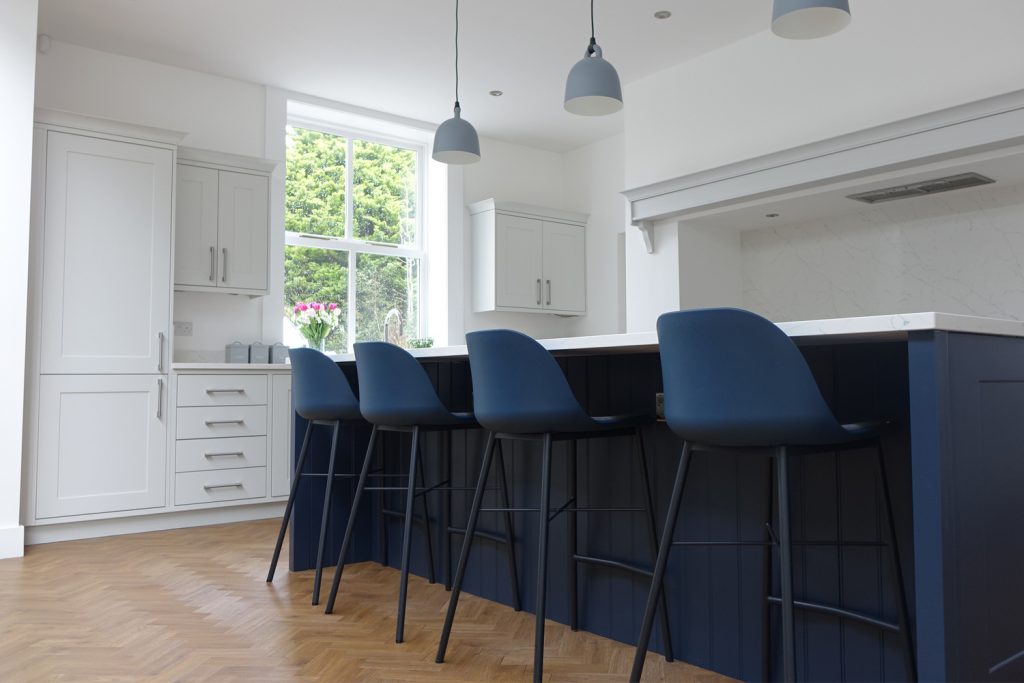 Marlborough: Smooth White & Inkwell Blue
Location: Pleasington/Blackburn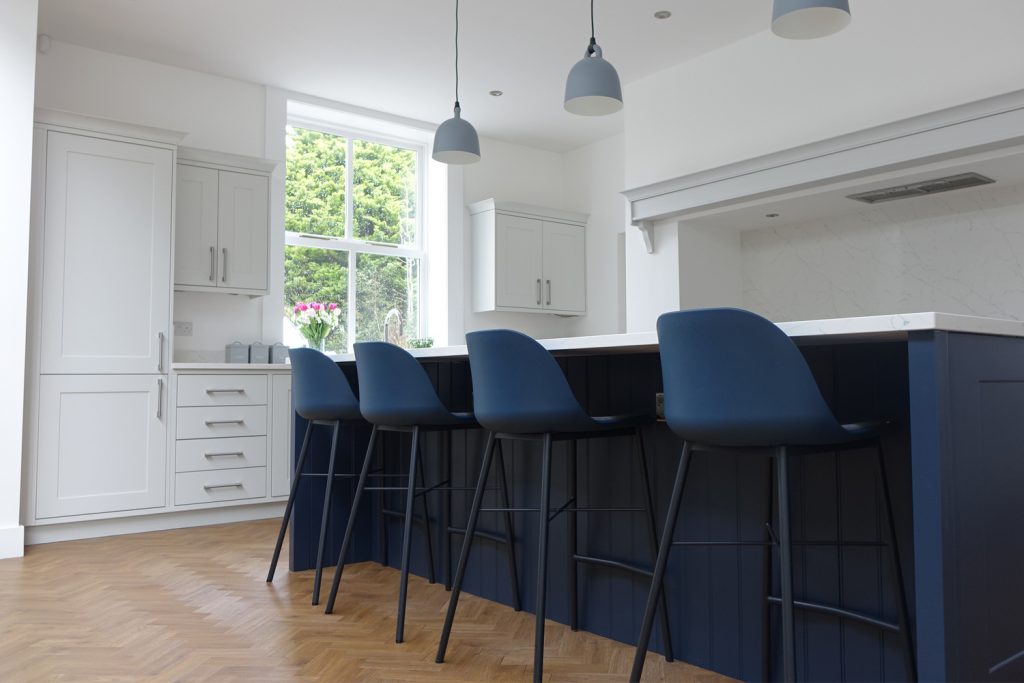 Marlborough: Smooth White & Inkwell Blue
Location: Pleasington/Blackburn
Highland Stone Shaker with White Quartz.
"Can't thank Coopers enough for our new staircase, flooring and doors.
Lee and Kian have been so professional and a pleasure to have in the house whilst the work has been completed.
A true credit to Coopers Joinery!
The finished look is absolute perfection and we are so happy
The process has been flawless from start to finish.
"We couldn't be happier with our kitchen and selecting Cooper Bespoke Joinery was the best decision we could have made.
Absolutely fantastic company to work with. Scott, Tiffany and Emma worked with us to design our kitchen to meet our individual requirements and built the kitchen of our dreams. They were extremely accommodating and a dream to work with through. Scott always goes the extra mile and treats you as a friend rather than a customer.
Thanks again."
"Always delighted to deal with the team at Cooper Bespoke Joinery. The new Frank Anthony Kitchen Showroom is absolutely stunning and I would highly recommend this business if you want a job to a high standard."



Want to see what we have to offer?
We would love for you to come and see us in the showroom so we can discuss your Dream kitchen.
Everything you need to create the perfect Kitchen

GREAT BRITISH MANUFACTURE